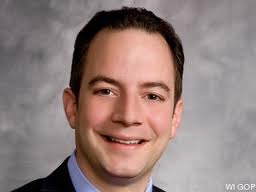 What, me worry?

– Alfred E. Neuman
There's been a lot of talk lately about the GOP trying to change its image with minority voters. They've obviously gotten the memo on demographic change and are scrambling to catch up with history. Yet, in spite of their apparent desire to change, the party just affirmed its bullheaded opposition to same sex marriage at their annual spring meeting. Apparently, the GOP is being strong-armed into acting against its long-term interests by evangelical leaders whose loyalty is necessary in order to address short term needs like maintaining a GOP House majority through the coming mid-term elections, a campaign that will require GOP candidates to win in districts they themselves gerrymandered where the majority is conservative if not right-wing.
This writhing about of the GOP got me to thinking about a post I wrote a while ago called The Party of Lincoln. I've revamped it here as it seems apropos this moment.
About 60 years ago, the GOP was in serious trouble with voters. White Southerners were holding what appeared to be a permanent grudge against them over the Civil War and the abolition of slavery. The stock market crash of 1929 inspired a healthy cynicism of economic elites, and the GOP was rightly perceived as their party. We'd also successfully waged WWII under Democratic presidents, and all while Democratic policy appeared to have pulled the country, or at least Whites, out of a depression.
Moreover, the Republican elite were viewed as a bunch of aloof aristocrats and intellectuals whose theories were indecipherable and whose policies were all for the rich. Not exactly how they wanted to be perceived at a time when a burgeoning middle class dominated the electorate.
It appeared as though the GOP would have to permanently settle for a role as a pro-capital counter-weight to Democratic liberalism. But as the 1960s rolled around, the libertarian wing of the party started getting organized. They intuited that the cultural fault lines of the time, especially around religion and identity, could be turned into political battle lines. With that in mind, they began rebuilding the party using a dual strategy of 1) splitting liberal coalitions by raising controversial social issues, and 2) building their base by appealing to racism and religiously-based cultural conservatism.
The GOP learned about the power of racism as a political tool by analyzing the failed George Wallace and Barry Goldwater campaigns for president. Both the Wallace and Goldwater campaigns mobilized White Southerners across party lines and attracted more small contributions than any other presidential campaigns until that time.
The lists of both campaigns were used by rightists like Paul Weyrich, co-founder of the Heritage Foundation. Weyrich's pioneering use of direct mail marketing became the fundraising template of many right wing institutions. And the Party adopted the now famous Southern Strategy in order to turn racially conservative White Southern Democrats into Republican voters.
So the first group to be added to the new GOP coalition was racists. The next group was the born-again Christian movement. The evangelical movement was inspired in part by backlash against the social liberalism of the 1960s, including a growing acceptance of women's equality, free love, LGBT rights, and Black civil rights. As such, it was overwhelmingly White, straight, and socially conservative.
By aligning themselves with evangelical leaders such as Jimmy Swaggart, Pat Robertson, Tim and Beverly LaHaye, et al, the libertarian elites of the GOP formed an uneasy alliance. This alliance produced both a highly motivated base for the GOP and gave them legitimacy as an arbiter of family values. With this base and from this moral position, they launched a wedge strategy that involved raising social issues divisive to the Democratic coalition.
By attacking abortion rights as murder, they were able to peel Catholics off of the liberal coalition built by Kennedy. By attacking affirmative action as anti-White racism, they softened liberal Whites' support of civil rights. And by vilifying LGBT people, they split just about everyone else, and all while raising buckets of money for the non-governmental organizations of the movement. Issue by issue, they fractured their opposition until the evangelical base of the GOP rose to power as the most highly motivated and well-organized plurality (the largest minority) of voters.
The GOP also mobilized evangelicals and working class Southerners to win regressive tax reform. The GOP did so in order to weaken government, especially in terms of its regulatory role, and got the help of rightists by claiming government had been taken over by feminists and the civil rights lobby. They attacked public schools as sources of secular liberalism, and preyed on the economic uncertainty caused by a changing economy to raise resentment against public employees and unionists whom they vilified as lazy clock-watchers.
But in order to get evangelicals involved in politics, they had to do more than touch on their issues. They needed to get them to commit to politics as an act of religion. To do that, some evangelical leaders turned to post-millennialism, the belief that there will be a 1000 year reign of godly men on earth before Jesus returns for the final judgement. The importance of post-millenialism is that it calls on Christians to engage in a takeover of all societal institutions, making politics a matter of life or death (or life after death) for some evangelicals.
One of the ways that evangelicals have served this mission is as Republican precinct captains, allowing them to achieve a bottom-up take over of many state GOP organizations. Evangelicals also ran as stealth candidates who focused on economic issues while hiding their radical social agendas. Stealth candidates went after everything from judge to dog catcher in order to build the cadres of those with the political experience and name recognition to run for more influential offices (Rep. Michele Bachmann, for instance).
These strategies are now the staple of GOP base building. Accordingly, Republicans reacted to the urban uprisings of the 1960s with a tough on crime campaign the centerpiece of which is the war on drugs. They've attacked immigration, accusing immigrants of color of stealing jobs and government funded benefits. And they've attacked Muslims, equating Islam with Christian-hating and terrorism.
Lest we forget, of course, they've also accused liberals of being so limp-wristed when it comes to war and trade policy that in their hands the U.S. will tumble from it's status as world's number 1 bully and become the 98 lb weakling of the global schoolyard. That fall, I guess, is something to fear when you do in fact know you've been a bully.
The newest members of the GOP coalition are the Tea Parties. They're a hybrid of all of the above, with a dose of anti-authoritarianism and distrust of large institutions in general thrown in for good measure.
Because the architects of this coalition were, for the most part, libertarians, they've all the while used the openings created by their various attacks to popularize a laissez-faire philosophy of capitalism that conflates freedom with unregulated commerce. The consequences of turning this philosophy into public policy were felt by all of us when the economic bubble finally burst in 2008.
Now, because of all of that cynical outreach, the majority of the Republican activist base is made up of ideologically inflexible, overlapping rightist factions. The GOP's libertarian elites were able to ride this coalition to great success. But now, demographic change seems to be turning their coalition into a trap, and all of the fighting and confusing messaging is the sound and fury they are generating as they struggle to escape that trap with their power intact.