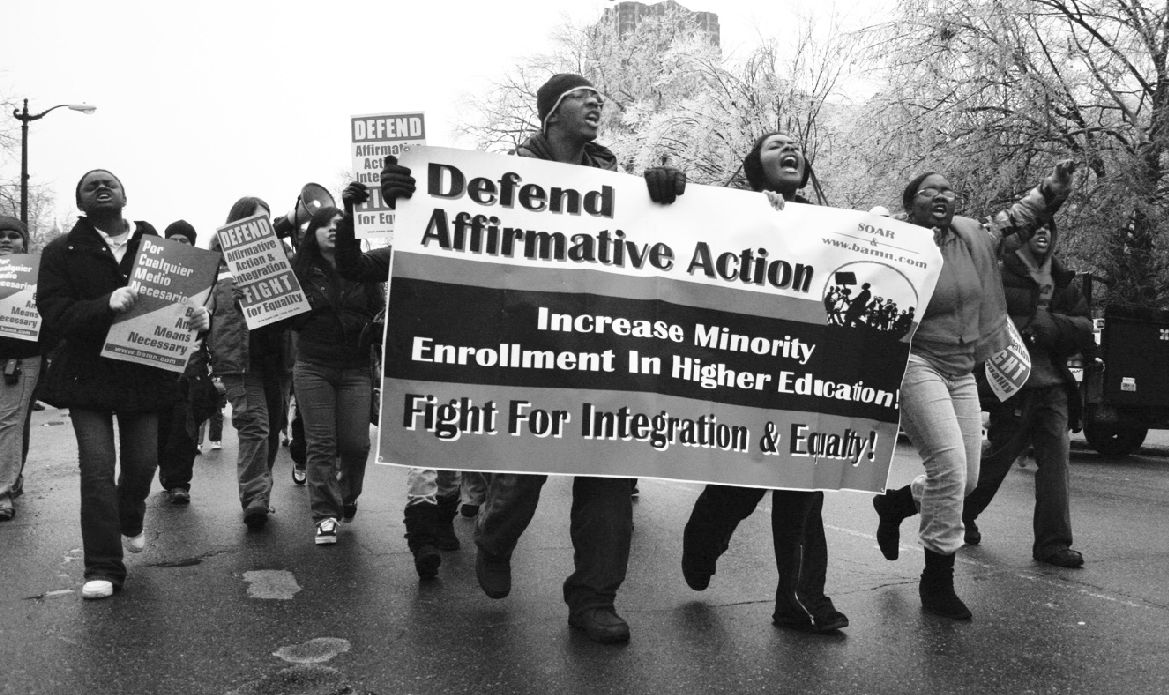 A lot of virtual ink has been spilled on this site about Affirmative Action, including this recent post. The subject is again fostering a lot of debate as the California State Senate considers SCA5 an amendment to the California Constitution that would allow the State's post-secondary educational institutions to consider an applicant's race in making admissions decisions. California outlawed the use of race based criteria in admissions via Proposition 209 which effectively banned affirmative action in California when it was approved by ballot initiative and enacted in 1996. As a result of the passage of proposition 209, minority enrollment in California post-secondary educational institutions has plummeted.
SCA5 is an attempt to rectify the negative effect that prop 209 had on minority enrollment in California's public colleges and universities by allowing race to be considered as one of many factors in admissions decisions. Such admissions policies are in place in many states across the country, and do not involve the imposition of quotas which were determined to be unconstitutional by the U.S. Supreme Court in the Regents of University of California v. Bakke decision of 1978.
Over 60% of Asian American voters opposed Prop 209 in 1996. Yet, today, conservative Asian American media outlets, organizations and leaders are blasting SCA5, some even making specious arguments about Asian exclusionary quotas. Here are some links to some great reporting and analysis that helps dispel some of  the misinformation and hysteria being cranked out. Let's be clear headed about all this and remember that "color-blind" remedies to racial inequities will not remedy those inequities.
http://blog.angryasianman.com/2014/03/hate-fear-and-lies-how-anti-affirmative.html?spref=tw
http://reappropriate.co/?p=4602
http://www.latimes.com/opinion/commentary/la-oe-0307-ramakrishnan-prop209-affirmative-action-20140307,0,6278135.story#axzz2vWHeXWHS
Please feel free to share any other good posts you have read on the issue in the comments thread.