Many excellent perspectives have emerged among the media pandemonium following Miley Cyrus' performance at the VMAs this week. Before I get to the main point of this blog, I just want to say Robin Thicke is gross. In the world I want to live in, an artist 16 years Cyrus' senior would have wanted to mentor her, not just attend rehearsals where she grinds on him (an apparent fetishizer of black women) and a foam finger in preparation for an international stage. I also find the "Is Miley racist or not?" debate ridiculous. Of course she is. Cyrus is descended from a long line of European American celebrities from a range of artistic disciplines—Gwen Stefani, Elvis, Alan Ginsberg and other beat poets, Madonna, The Eagles, The Beatles, to name a few—whose careers are built on the backs of people of color and the third world and the use of black women as sexual and racial props.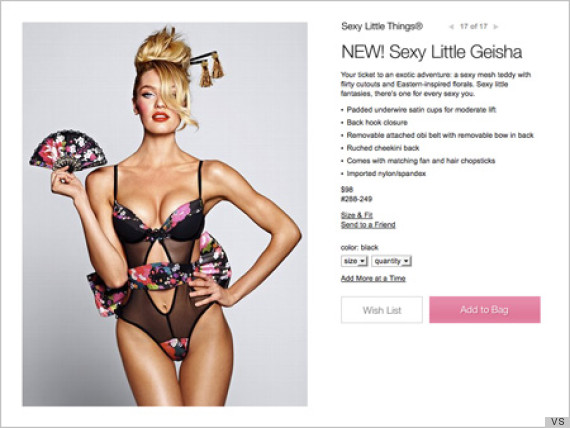 Going beyond the holding of one young racist female (albeit filthy rich, privileged, and powerful) accountable, and beyond the notion that racism is simply individual acts of stupidity, poor taste, appropriation, or hate, I deeply appreciated the commentary coming from women, particularly women of color. Some bloggers have commented on the precedent to Cyrus' literal use of leopard-print dressed black women—the "homegirls with the big butts"—of Saartjie Baartman, a.k.a Sarah Baartman, a.k.a. Hottentot Venus (who lived from  around 1790 to 1815).
Ms. Baartman was enslaved by a Dutch farmer after she was orphaned, and later sold to British enslavers, after which time she was paraded as a spectacle for the White European world by "keepers" including an animal trainer, and upon her death her genitalia and brain were exhibited at Paris' Musee de l'Homme until as recently as 1974. Whether or not she was a "willing" participant in her own exhibition is contested, and given the context of a global capitalist trade in the bodies of African people from which profiteers from institutions like Wachovia, JP Morgan Chase, and Barclays Bank (which sponsors the annual NYC AIDS walk, by the way) continue to make bank, the concept of consent is complex, to say the least. It's painful to read about Ms. Baartman's life and the utter horror of what is deemed harmless entertainment in a White supremacist patriarchy.
Cyrus' show also followed the centuries-old White tradition of using imagined symbols of the "exotic" or "Oriental" to enhance White and European sexuality. One of my students noted the disconnect between the early 1900s White American obsession with Japanese culture—But White people had to have liked the Japanese if they were putting on kimonos and decorating their houses with fans, right?—and the simultaneous dehumanization of actual Asian people through Alien Land Laws, dual wage systems, lynchings, arson and exclusion policies. A good analogy for this kind of appropriation might be: Hi, I like your watch, and I think it looks better on me, so I'm gonna steal it from you and rock it, and I'm going to burn your house down in the meantime.
Miley Cyrus' appropriation of twerking and other emblems of "ratchet culture" (e.g. NYC public school in the nineties…good times) was made possible by the historical and social context from which it arises. It's completely in line with not only recent White pop culture but also the spectacalizing of non-white women's bodies as early as Ms. Baartman and that of Ah Fong Moy, a young Chinese woman who performed "Chineseness" and was exhibited along with "Oriental" furniture just a few decades later in the U.S. as a teenager.
Today, we have the appropriation-cum-bastardization of kama sutra, ginseng, "geisha" lingerie, grills, colloquialisms, moccasins, and so much. We have Sports Illustrated photo shoots of exemplars of "western" beauty with backdrops of parts of Asia that look very much like places where, during the Vietnam War, the U.S. buried thousands of mines  that blow up little kids to this day. We have Katy Perry rocking grills while over a million black men are locked up. We have White suburban youth wearing scanty Pocahontas costumes while over 30 percent of Native women are raped in their lifetime. We have foodies and hip fusion eateries proliferating right next door to food deserts in the U.S., while Montsanto appropriates seeds in Asia and devastates the ecosystems, economies, and lives of millions in Asia. We have the myth of Western democracy (read: capitalism) as a catalyst for gender equality in the third world while the meme "little brown fucking machines", coined by U.S. military personnel in southeast Asia, continues to generate over 111,000 Google search hits for the use and pleasure of the "Western" male to "[d]iscover what only Asian girls can do with their pussy: Extracting flowers, needles, razor blades, bananas…writing a letter, playing trumpet…."
I just want to say no. I really, really just want to say no.