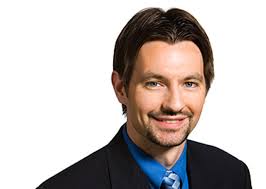 We've been hearing a lot about Jason Richwine's racist views about Hispanics and immigration.  Richwine is the co-author of the widely discredited–even by other conservative think tanks—Heritage Foundation report and the author of the infamous dissertation in which he calls Hispanics stupid.  I'm not going to go into the  particulars of that argument because lots of other people have already done so and done it well.  It's also well established that there is a sordid history of trying to link IQ and race in the service of racism.
What we haven't been hearing so much about is Jason Richwine's racist views about Asians.  Just because Jason Richwine doesn't call Asians "stupid" in his dissertation doesn't mean those views aren't racist.  According to Richwine's data, Asians are the ideal immigrants because they are smarter – smarter even than "native whites."  (As a researcher, this was the first time I ever encountered the term "native whites."  I didn't realize "native whites" existed.  Native Americans, Alaska Natives, and Native Hawaiians are the only native populations I'm aware of in the United States and they are definitely not white.)  Also according to Richwine's data, among "native whites," Asians "decrease trust" (Richwine's language) less than blacks and Hispanics.  One can conclude that what Richwine really means to say is the way white society treats blacks and Latinos is not because of racism, it's because Latinos and blacks are stupid.
The progressive Asian American community has been pretty silent about the Richwine affair.  However, Asian Americans on the right have weighed in.  Michelle Malkin, conservative America's most vocal Asian American, posted a strong defense of Richwine disparaging anyone who questioned the validity of his dissertation.  Malkin in her post was very certain that people who were critiquing Richwine's dissertation hadn't even read it.  Well, I read it and it is as alarming as everyone says it is.  Perhaps Malkin felt obliged to defend Richwine since she received a Heritage Foundation award less than a month ago for "excellence in journalism."
Richwine would probably also find a friend in Steven Hsu, a theoretical physicist by training who is currently searching for an intelligence gene.  Even though mainstream science has pretty much scrapped the notion that race has any kind of biological basis long ago, that hasn't stopped Steven Hsu from trying to link intelligence with race and getting a billion and a half dollars for research based in China.  It's easy to brush aside the eugenicist views of Hsu and Richwine as being far outside the mainstream, except that Hsu was recently on NPR.  The topic?  Superbabies.
Perhaps one of the most disturbing aspects of Richwine's dissertation is that his recommendations are very similar to some parts of the immigration bill before Congress.  Although he plainly wants "IQ selection" to determine immigration eligibility, he recognizes there are "practical difficulties."  Richwine offers a recommendation for coding IQ language to make it more palatable:  "drop the use of the word IQ and replace it with skill." (Italics Richwine's.)  If you replace the word skill with the word IQ in the current immigration discussion, what results is pretty scary.  That discussion would revolve around courting high-IQ (not high-skill) workers to immigrate to the U.S., exactly mirroring Richwine's dissertation.
Senator Marco Rubio and Governor Bobby Jindal also want to increase high-IQ skilled workers.  When Marco Rubio introduced the bill in the Senate, he said, "The smartest, hardest-working, most talented people on this planet, we should want them to come here.  I, for one, have no fear that this country is going to be overrun by Ph.D.s."  In his book, Leadership and Crisis, Jindal, an Indian American, says the U.S. needs to "refocus our legal immigration policy to encourage high-skilled immigrants who embrace American values."
Among other "high skilled" worker categories, the immigration bill before the senate proposes doubling H1B visas.  And who are these H1B visa holders?  You might have already guessed it: Asians and Europeans.  Richwine's view that "there is little evidence that low-IQ countries can fully close the deficit with Europe and East Asia" fuels a false divide between Asian and Latino immigrants in which coded language pits the high-skilled/high-IQ/legal/good immigrant against the low-skilled/low-IQ/illegal/bad immigrant.
All of this poses a dilemma for Asian Americans.  As Asian Americans, what are we working towards when we advocate for comprehensive immigration reform?  As racial justice activists, does our silence play into the racist traditions of Jason Richwine and those who came before him?