KIWA March LA 2010 – Ray_from_LA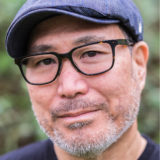 By Scot Nakagawa
Scot Nakagawa is a political strategist and writer who has spent more than four decades exploring questions of structural racism, white supremacy, and social justice. Scot's primary work has been in the fight against authoritarianism, white nationalism, and Christian nationalism. Currently, Scot is co-lead of the 22nd Century Initiative, a project to build the field of resistance to authoritarianism in the U.S.
Scot is a past Alston/Bannerman Fellow, an Open Society Foundations Fellow, and a recipient of the Association of Asian American Studies Community Leader Award. His writings have been included in Race, Gender, and Class in the United States: An Integrated Study, 9th Edition,  and Killing Trayvons: An Anthology of American Violence.
Scot's political essays, briefings, and other educational media can be found at his newsletter, We Fight the Right at scotnakagawa@substack.com. He is a sought after public speaker and educator who provides consultation on campaign and communications strategy, and fundraising.
View Archive

→